Bricks & Musings 2014
General Writer Spouting off

There is always something to comment about and nothing is off the table. Sometimes, I just gotta get up on my little soapbox and pour my heart out. It is always interesting to look back at what I've written in the past. Feel free to comment. jevic@tarheelwriter.com
Thanks!

The Tarheel Writer - On the Web since 24 February 2003. Celebrating 20 Years on the Internet!
Tarheel Home Page



24 December 2014



Happy Christmas Eve!

11 August 2014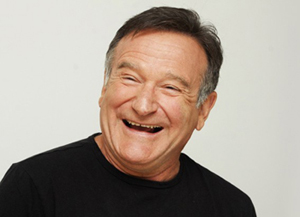 Robin Williams July 21, 1951 - August 11, 2020 - I have no words to express my feeling of loss of such a wonderful performer. Nanu nanu!

10 August 2014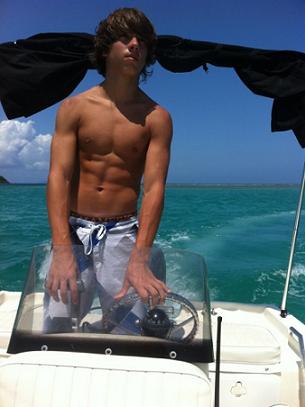 Summer is soooo hot!

7 August 2014
I am slowly making major revisions to the Ultimate Harry/Draco List; adding additional information that will make your selection easier. I have also added about seven new stories to the list that will be listed shortly.
Thank you for continuing to visit my website. I am always reading something you might be interested in!

25 February 2015
Sprout2012 has found some interesting info about Tom Felton; 1) He calls ships "Drarry", 2) he calls Dan Radcliffe at least once a week and says, "POTTER!" and 3) he's funny in interviews ... "Me and Daniel had a wand fight in the bathroom...God that sounds wrong..."

24 February 2014
Today, the Tarheel Writer has been on the Internet for 11 continuous years. What started as a way to post my own work, evolved into so much more. I have enjoyed keeping the site updated and of course the continued comments from readers like you. Thanks for making my little corner of the Internet a success!

9 February 2014
Happy Birthday Travis Tritt (1963 - American singer-songwriter, guitarist, and actor), Joe Pesci (1943 - American actor, singer, and producer), Carol King (1942 - American singer-songwriter and pianist), Roger Mudd (1928 - American journalist), Ernest Tubb (1914 - American singer-songwriter and guitarist), William Henry Harrison (1773 - 9th President of the United States) and your's truly, Jevic (The Tarheel Writer).
Died on this day, Phil Harris (2010 - American fisherman and captain - star on Deadliest Catch), Bill Haley (1981 - American singer-songwriter and guitarist - Bill Haley and The Comets), Percy Faith (1976 - Canadian composer and conductor) and "Gabby" Hayes (1969 - American actor).
And on this day in history - 1969 - First Test Flight of the Boeing 747, 1964 - The Beatles make their first appearance on American TV on the Ed Sullican Show, 1895 - Volleyball is invented, 1870 - Ulysses S. Grant establishes the US Weather Bureau, 1861 - Jefferson Davis is elected the Provisional President of the Confederate States of America by the Confederate convention at Montgomery, Alabama.
Have a memorable day!