Welcome to The Tarheel Writer
Damn glad you're here!


Hi, I'm Jevic, The Tarheel Writer. Thanks for visiting my site! First time here, wow! There is so much to explore. For two decades I have been posting my own works, my friends' works and I have been recommending stories that I really, really liked. You'll find my blog, you'll find resources, you'll find a ton of shit.
Fact of the matter is, whether you've been gay for 50 years or just figured it out last week or if you're just looking to find some really hot stories, you my friend, have come to the right place.
New to or questioning your gayness? Check out our Links and Resources Page. Been around the block a few times? Head on over to, ahem, my stories, Rick Beck's stories, Chris James' stories or any of the over one thousand suggested reading titles or the hundreds of viewing suggestions.
What are we? We used to be known as queers, homos, limp wristed fudge packers, carpet munching dykes, lesbos, trannys, fags, flaming faggots, sods, twinks, bears, chickens and even chicken hawks. Now we're LGBTQ2S+? ... ... The fuck? ... Yeah, Lesbian, Gay, Bisexual, Transgender, Queer or Questioning, and Two-Spirit. (Those damn lesbians always get in the front of the line!)
REGARDLESS, we're damn glad you're here! Have a look around. There's the nerd and the jock, there's action/adventure, there's car chases, there's guns, there's friends falling in love with friends, there's truckers, there's the awkward high school years, there's sports, there's college, there's science fiction, there's camping, there's short stories and million word plus epics, there's love, there's real life and there's even Harry Potter and Draco Malfoy buttfucking on Snape's desk for crying out loud. Come on in and let's have some fun!

This site last updated Mon 18 Sep 2023 7:54 PM EDT If you are accessing this site via a saved bookmark, be sure to REFRESH this page for the latest update!

UPDATES


Jevic is currently reading ...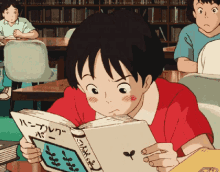 "The Gulf Between Us"
by Rick Beck
Clay Olson and his family are leaving Tulsa. At fourteen it's the worst thing to happen to him. Life in Tulsa is good. His friends live on his block. They don't do anything that exciting, but they're kids. Their job is to have fun together. The family is uprooted and moves over a thousand miles. They'll live near a tiny town in a house on the Gulf of Mexico. The closest house is nearly a mile away. There's only one. There are no kids except for the ones living at his house. While testing the boundaries of his new world, he sees Ivan Aleksa. Clay decides this handsome, graceful, athletic boy is going to be his friend. Too scared of rejection, he hesitates. Ivan disappears. Clay's first opportunity to make a new friend, and he doesn't talk to him, but he doesn't forget him. He has no idea how he'll find this regal boy again. The distance between them proves not to be so great, but the question remains, why would a popular talented boy like Ivan want to be friends with the very ordinary Clay?

And Jevic just finished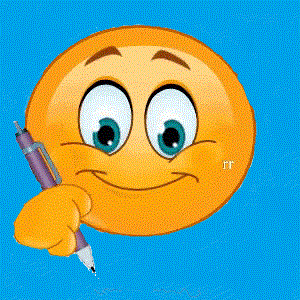 Ocean
Fifteen Chapters (128,422 words
After the death of his parents, Ian finds himself in foster care with a horrible family. It is so bad that he runs away from his foster home and stumbles into a campsite where he meets a lovely long haired blond boy by the name of Ocean, who is immediately smitten with Ian. This one also drips in explict sexual content along with some drug use. A warning of character death and violence as well. Anyone that would name their kid Ocean would probably have an open mind when it comes to partaking in the natural plants that nature provides. You might call them modern day hippies. Now complete (12 September 2023).

STORY HIGHLIGHT
This story needs some extra attention ... because it is really good and you will enjoy it!
Highlighted on 18 September 2023

"One Summer in Georgia"
by Cole Parker
An undercover agent of a secret govenment agency (which shall not be named), whose primary job is covert undercover infiltration of radical groups, stumbles across a bare chested 14 year old boy with a dog franticfally waving him down on a lonely South Georgia road. That beginning turns into an action/adventure story of epic protortions across multiple states and you have a receipe for an awesome story definately worth the read!

JUST SO YOU KNOW
Every single story recommendation on this site has been personally read by me. I make recommendations according to my own criteria. I do, however, accept recommendations from you, but before they are considered for addition to the recommendations on this site, I will read them first. It has taken almost two decades to gather the stories I recommend. There are a lot and they vary quite a bit too. Some will make you laugh. Some will make you cry. Some will make you think. And some will do all that and more. I enjoyed every single one of them and have read some multiple times.
Please feel free to suggest a story or stories that you enjoyed. My short list is getting longer and I am slowly working my way through it, but there is always room for more. Thank you in advance for sharing!

EXTERNAL LINKS
I am proud to suggest good reading and I do that by providing links to other sites. Even though I have written stories myself, I am not so egotistical as to think you are here just to read my works (but I'd like it if you did, wink, wink). I learned early on that there are many, many talented writers, no authors actually, "out there" that need to be recognized and suggested. That's why you will find an extensive list of stories on this site that I found to be profound, entertaining, exhilarating and down right good reading. So feel free to look around and find something to your liking.
DO TAKE NOTE though, some sites will require you to register before allowing you access. I have tried to indicate these sites on my recommended reading pages, but there are probably a whole lot of exceptions ... which means, don't be surprised if you suddenly find you have to register on a site to read a story. I have not had a problem with any of these sites.




You can translate this page into any language!


When searching for a particular title, be sure to use "quotes"