Bricks & Musings 2022
General Spouting Off
by Jevic, The Tarheel Writer



Just gotta get up on my little soapbox every once in awhile. Feel free to comment. jevic@tarheelwriter.com
Thanks!



The Tarheel Writer - On the Web since 24 February 2003. Celebrating 20 Years on the Internet!
Tarheel Home Page


5 November 2022
61 degrees on the lake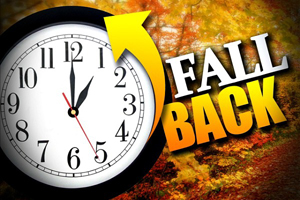 OK you folks on Daylight Savings Time, turn your clocks back tonight!

4 November 2022
63 degrees and clear on the lake
OMG, I just finished Season Two of Young Royals! Go Willie!
I'm not gonna spoil it, but good God, watch it! Basically, you've got a royal/commoner story here, but with two teenage boys and a very conservative Swedish Royal Court. Put a prince in an elete boarding school and introduce him to a young hot commonor and away we go! I loved it!

30 October 2022
sunny and 68 degrees at Martinsville Speedway
Fourth NASCAR race this year! We've never been to Martinsville, Virginia, so we're looking forward to a great short track race. Go Chase Elliott!

9 October 2022
sunny and 73 degrees at Charlotte Motor Speedway
Third NASCAR race of the year! The Charlotte Roval! Go Chase Elliott!

2 October 2022
sunny and 72 degrees at the Talledega Superspeedway
Jeff and I are road tripping again. This time to Alabama and the Talledega Superspeedway where cars go just under 200 miles per hour. Go Chase Elliott!

5 September 2022
sunny and 58 degrees on top of the mountain
I find myself back on top of the mountain again. The management company sent me up here to take an assessment of th resort and the staff. No pressure here. I made friends with these folks last fall, now I have to evaluate them. I have thirty days, so I'll spend the first half of the time trying to help the staff up their game prior to starting the evaluation. Wish me luck.

18 August 2022
84 degrees on the lake
Yeah, more behind the scenes work going on. Keeps me bizzy with hundreds and hundreds of recommendations on the site, not to mention two stories I'm still writing. In the mean time, I have started watching "Outlander" on Netflix. Cool series so far.

2 August 2022
paartly cloudy and 82 degrees on the lake
Back from Nashville and whooo weeee we had a great time. Ryman Auditorium, Grand Ol Opry and Broadway Street with all its bars and stores and endless live music. If you haven't been, we highly recommend it!
29 July 2022
sunny and 74 degress in Nashville, Tennessee
Jeff and I are on a road trip! We decided on Nashville over Las Vegas cuz it's so damn hot out there right now and neither one of us wants to fly. So a road trip to Nashville, a city neither of us have been to before.

5 June 2022
stars in the sky and 73 degrees on the lake
According to JK Rowling, today is Draco Malfoy's birthday. So happy birthday Draco!

2 June 2022
sunny and 87 degrees on the lake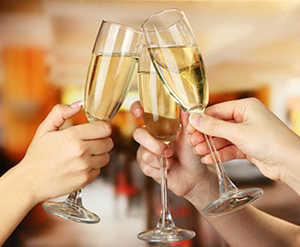 Happy Anniversary Jeff! We've made it 27 years! I love you with all my heart!

1 June 2022
partly cloudy and 85 degrees on the lake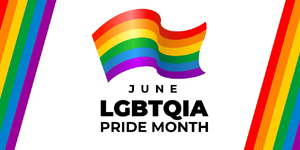 Happy Pride Month!

29 May 2022
clear and 83 degrees at Charlotte Motor Speedway
Yep, Jeff and I are at the Charlotte Motor Speedway for the Coca Cola 600, the longest race in NASCAR. Lot's of people here and mean lots. Our seats are high above turn one with an excellent view of the pits. Boggity! Boogity! Boogity! Let's go racin' boys!

5 May 2022
partly cloudy and 73 degrees on top of the mountain
Back on top of the mountain to fill in a general manager while the full time GM take a ten day vacation. I love spending time up here!

25 February 2022
sunny and 83 in the Florida Keys
We hea back home tomorrow. We're in no hurry, so we break the trip up with an overnight stay in Brunswick, Georgia. It will be sad to leave good friends and good weather behind, but it's time. It's almost getting too hot and the tourist business is picking up. Yep, time to go home.

1 February 2022
sunny and 74 degrees in the Florida Keys
Welcome to Birthday Month! Okay, let's see, first is Demario, then Donna, Doug, Dan, me, Roger, Shawntae, my radio anniversary, Tarheel Writer's anniversary, Kim and finally CJ, who was actually born on the 29th! Have a slice of cake on us!

10 January 2022
sunny and 77 degrees in the Florida Keys
This is one of those annual dates I wish didn't coming around at all. It's two years ago today that James took his life.
He was being bullied at school. He decided to end his life at the age of fifteen. James had the whole world in front of him, yet the bullying was relentless and he chose to end his life. He was such a sweet kid. We spent time on the lake in kayaks and had a grand time. He loved swimming. He was in the ROTC at school. Outwardly, he was a bundle of joy.
At the Memorial Service, the entire ROTC Squad stood at attention behind the podium. A box of Kleenex was visibly passed from student to student as the tears were freely flowing. It broke my heart. His dad and mom were devistated. I worked with his dad. As soon as I heard, I went straight to his house. What do you say to someone whose kid just killed himself?

1 January 2022
sunny and 81 degrees in the Florida Keys
Happy New Year!
... from the sunny and warm and comfortable and relaxing and having fun in the Florida Keys!