Isaiah
Author with two ongoing stories




The Tarheel Writer - On the Web since 24 February 2003. Celebrating 20 Years on the Internet!
Tarheel Home Page

"The Incident"

Justin would look back on the decision to try to kill himself as something that was insanely stupid. At the time, however, the infinite wisdom of a 14-year old told him it was the only option.
A Work in Progress with 2 Chapters Posted
First Published 27 May 2010


"Discovering the Truth"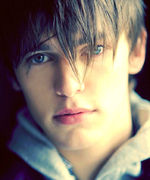 "Mom, dad ... I have something I need to tell you," I said quietly, my voice wavering slightly with a mixture of fear and anticipation.
A Work in Progress with 8 Chapters Posted
First Published 21 February 2005
A note from Jevic - "Discovering the Truth" by Isaiah really struck me as being a great story. I like to look over stories posted on the Nifty Archive from a year or so ago. I've been lucky to find a few real gems! One of those was this story by Isaiah. He had last posted on 21 February 2005. What I read was fantastic and I just had to contact the author. So I did. I even offered to host his story. And here it is! Enjoy and be sure to drop Isaiah a note and let him know what you think about it.


All stories are Copyright © Isiah All rights reserved.
This work may not be duplicated in any form (physical, electronic, audio, or otherwise) without the author's written permission. All applicable copyright laws apply. All individuals depicted are fictional with any resemblance to real persons being purely coincidental.