In Memorium
Gone but NOT Forgotten



Every life is precious, special and full of potential. This page remembers the lives that ended ... too soon.

The Tarheel Writer - On the Web since 24 February 2003. Celebrating 20 Years on the Internet!
Tarheel Home Page



Visit the National AIDS Memorial by clicking on the logo.


As Hogwart's Headmaster Albus Dumbledore said, death is just the next great adventure. It is those who remain behind that found purpose, who found a teaching moment, who found relevance in society, who found hope and turned death into legacy. Sometimes we, as humanity, get a wakeup call to what is going on. We see injustice and bigotry ... we see hate. We grieve with the heaviest of hearts. We get impossibly furious. Then we find something good out of all the bad.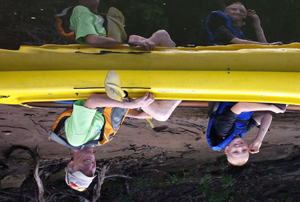 A very good friend of mine was being bullied at school. He decided to end his life at the age of fifteen, fifteen. James had the whole world in front of him, yet the bullying was relentless and he chose to end his life. He was such a sweet kid. We spent time on the lake in kayaks and had a grand time. He loved swimming. He was in the JROTC at school. Outwardly, he was a bundle of joy.
At the Memorial Service, the entire JROTC Squad stood at attention behind the podium. A box of Kleenex was visibly passed from student to student as the tears were freely flowing. It broke my heart. His dad and mom were devistated. I worked with his dad. As soon as I heard, I went straight to his house. What do you say to someone whose kid just killed himself?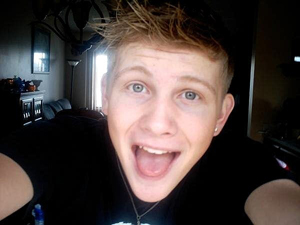 Justin Aaberg
9 March 1997 - 9 July 2009
15 years old ... forever
Tammy Aaberg is the mother of 15-year-old Justin Aaberg, the Anoka High School student in Minnesota who hanged himself on July 9, 2010 after suffering the torment of high school bullying, and after breaking up with his boyfriend. "These kids, they just hate themselves," says Tammy, whose son came out at age 13, and whom she didn't know was suffering so bad inside. "They literally feel like they want to die. So many kids are telling me this."
On July 9, 2010, my son Justin still wasn't awake at 2:00 p.m. when my then 7-year-old son Anthony and I returned from getting our new baby chinchilla. This wasn't normal, and so, after knocking on his door and frantically calling his name and threatening to break the door down, my oldest son, Andrew — who was 18 at the time — heard me and yelled that he would go get a screwdriver. After getting the door open, I didn't see Justin at first, but as I walked in, I saw my son dead by his own hand. I screamed his name and ran up to him, as I wanted to hug him, but quickly realized that Justin wasn't there anymore. He had obviously been dead for several hours. I stopped and touched 2 fingers to his chest and felt how cold and rubbery he was — I ran screaming out of the bedroom to call 911. Anthony stayed right with me, and a couple of days later I would learn than Andrew had stayed by his brother's side until the police came, as he didn't want to leave Justin alone." - Tammy Aaberg, Justin's Mother
More on Justin here.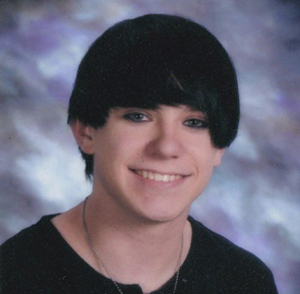 Brandon Bitner
2 January 1996 - 5 November 2010
14 years old ... forever
Fourteen year old Brandon was a straight-A student with a core group of friends - A gifted violinist, and descried in the tribute video at the bottom of this page as one of the sweetest, kindest souls to ever walk our world.
An unassuming, polite young man, Brandon's sensitive nature made him an easy target for bullies at Snyder County High school. In the early hours of the morning on 5th November 2010, Brandon left his family home and walked several miles to a busy intersection and threw himself in front of an oncoming tractor trailer.
There was little doubt that Brandon left home that morning with the intention of ending his life. His Mother Tammy found the suicide note that he had written in which he expressed his love for his closest family members and friends, but also explained what lead him to his decision to commit suicide - He could no longer endure the anti gay bullying he was experiencing at school. He went on to explain that the bullying was constant. He was called names including gay, girly, fag and geek and said that a recent humiliating event in school was the straw that broke the camel's back. Some of Brandon's friends would later reveal that the bullying sometimes took the form of physical violence and Brandon was often subjected to it in the hallways at school.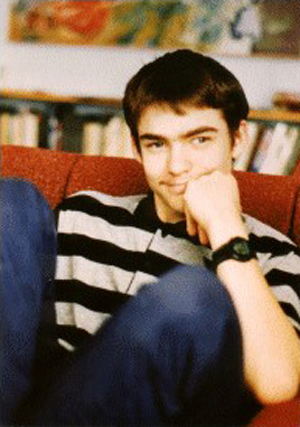 Bill Clayton
1978 - 1995
17 years old ... forever
Bill was openly bi-sexual. In April of 1995, he was assaulted in a hate crime in Olympia, WA (USA). On May 8, 1995 Bill committed suicide, despite loving support from his family, friends and many wonderful people in the community. Bill was 17 years old. He was a bright, warm and creative young man. He is greatly missed.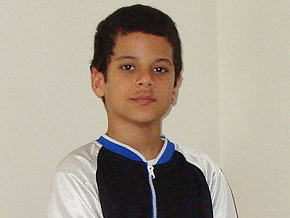 Jaheem Herrera
1997-2009
11 years old ... forever
Jaheem Herrera, an 11-year-old, on Thursday afternoon, April 16, 2009, returned home from Dunaire Elementary School in Dekalb County, Georgia, where he was frustrated with bullies calling him "gay" and "the virgin." He quietly went into his room and hanged himself. His mother said she complained to the school about bullying seven or eight times, but it wasn't enough to save him. The School investigated and ruled that when the other kids taunted him with the "Gay" word, it meant they wanted him to be happy.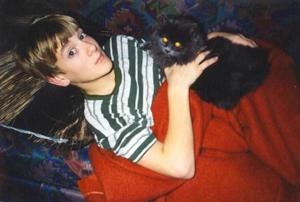 Jared Benjamin High
23 September 1985 - 29 September 1998
13 years old ... forever
Jared developed depression from bullying at school as well as an assault by a bully in school. His depression led him to commit suicide. His mother has retired her website with Jared's story, but started a facebook page.




Jeremiah Lassiter
1994 - 2008
14 years old ... forever
Tall, awkward and dealing with a learning disability, 14-year-old Jeremiah Lasater was a target of frequent taunts by schoolyard bullies at Vasquez High School in Acton, students said Tuesday.
Even the classroom wasn't always safe for the 6-foot-5 teen, who in middle school was poked and teased by some of his fellow special needs students, according to a former teacher.
Monday was no different. At least two boys threw food at Lasater during lunch, two students said.
Then, as lunch was ending and other students scurried to fifth-period classes, Lassiter headed to a boy's bathroom and locked himself inside a stall. He pulled out a weapon and shot himself in the head.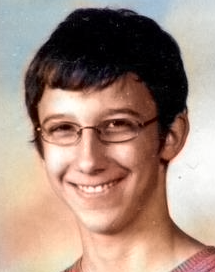 Eric "Twiggy" Mohat
1990-2007
17 years old ... forever
Eric, whose friends knew him as "Twiggy" for his lean, 6-foot-1-inch, 112-pound physique -- had a dry wit and musical talent, according to his mother, Jan Mohat. He had played piano for 13 years, enjoyed video games, anime, Harry Potter books and "cracking puzzles." But March 29, 2007, one bully pushed Eric Mohat too far with a remark about killing himself. The teen took a legally registered gun from his father's bureau drawer, locked himself in his room and shot himself in the head.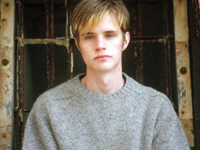 Matthew Shepard
1 December 1976 - 12 October 1998
21 years old ... forever
On October 7, 1998, Matthew Shepard, a 21-year-old student at the University of Wyoming, was brutally attacked and tied to a fence in a field outside of Laramie, Wyoming and left to die. On October 12, Matt succumbed to his wounds in a hospital in Fort Collins, Colorado.
In the aftermath of Matt's death, his parents, Judy and Dennis Shepard, started the Matthew Shepard Foundation to honor his life and aspirations. Inspired by the tragedy they endured, the initial purpose of the Foundation was to teach parents with children who may be questioning their sexuality to love and accept them for who they are, and to not throw them away.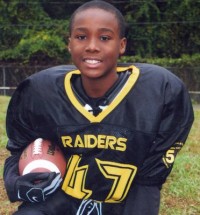 Carl Joseph Walker-Hoover
1998-2009
11 years old ... forever
His mom testifies about bullying and the story is here on the GLSEN website.
"I did everything that a parent is supposed to: I chose a "good" school; I joined the PTO; I went to every parent-teacher conference; I called the school regularly and brought the bullying problem to the staff's attention. And the school did not act. The teachers did not know how to respond."
And the most important thing I've learned is that bullying is not an inevitable part of growing up. It can be prevented. And there isn't a moment to lose."
Carl hanged himself after enduring anti-gay bullying at school, including daily taunts of being gay, despite his mother's weekly pleas to the school to address the problem.





Scotty Joe Weaver
1986-2004
18 years old ... forever
Talk to the people in rural Bay Minette, 25 miles northeast of Mobile, Alabama, who knew Scotty Joe Weaver and they'll tell you one thing: The 18-year-old seemed to survive anything life threw at him.
At age 10 he fought off cancer through two grueling years of chemotherapy. At 15 he lost his father. Throughout his high school years in the nearby town of Bay Minette, he weathered the taunts and teases of classmates for being gay. "He always knew how to get through," remembers his friend Justin Toth, who is also gay. "He had fun even at the worst times in his life."
This time, however, Scottie did not survive.
He was brutally killed outside Pine Grove, his hometown of less than 1,000 people near the Florida panhandle. He was bound with a rope to a chair in his trailer and after robbing him of between $65 and $80, he was beaten, strangled, stabbed multiple times, mutilated, and partially decapitated over a period of several hours. He was then cut with an edged weapon by his mobile home housemates, then doused with gasoline and set afire in the woods along a dirt road eight miles away. His severely burned, decomposed body was found four days later.
His story at Wikipedia




September 2010
A Month of Death
The young people listed below are members of a tragic fraternity. They were all tormented, teased and/or bullied for being gay. They all killed themselves, most of them just after a particularly bad bout of teasing or social humiliation. All nine boys ended their lives during the month of September 2010.


Billy Lucas
September 9, 2010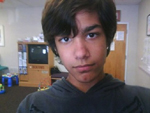 Billy, a 15-year-old freshman at Greensburg High School in Indiana, hung himself on September 9, 2010 after enduring bullying torment from his peers — just a few weeks into the school year. His mother found her son, hanging, in their barn. On Billy's Facebook web memorial, he's remembered with comments like, "Everyone made fun of him." At least one former student says he made administrators aware of his own LGBT bullying, and they did nothing.


Cody J. Barker
September 13, 2010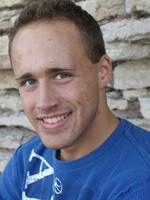 Cody, 17, of Shiocton, Wisconson, took his life on September 13, 2010. He attended Shiocton High School, where he was active in choir. In August he attended a seminar and planned to start a gay/straight alliance at his school. He held a job at Fleet Farm in Appleton.
Maria Peeples, Cody's peer mentor through GSA for Safe Schools, said he was a passionate activist for all students, especially those, "targeted or ostracized for their sexual orientation or their gender identity and expression ... He really cared about making schools a safe place for students. That wasn't always his own experience with school."
According to a Web posting, Cody loved history, James Bond movies and Lady Gaga. He was described as an "extremely selfless" young man who enjoyed spending time with his friends, tending his rose plants, biking and reading.


Tyler Clementi
September 22, 2010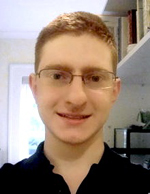 Rutgers University Freshman Tyler Clementi walked onto the George Washington Bridge the night of September 22, 2010 and jumped over the edge. A few days earlier, authorities say, his roommate, Dharun Ravi, and a friend, Molly Wei, had placed a webcam in the dorm room Clementi and Ravi shared, filmed Clementi in an intimate encounter with another man and posted it online for all to see.


Asher Brown
September 23, 2010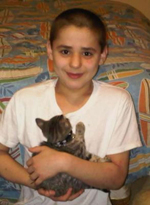 Asher Brown, a 13-year-old eighth grader at Hamilton Middle School outside Houston, shot himself in the head Thursday, September 23, 2010 after being "bullied to death."
Asher was tormented for being small. For his religious beliefs. For the way he dressed. And for being gay. His bullies acted out mock gay sex acts in phys ed class.


Harrison Chase Brown
September 25, 2010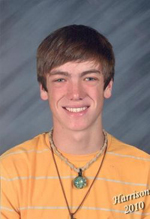 Harrison was a 15-year-old from Colorado. He lived in Rand Colorado, where he attended Poudre High School as a sophomore. And he was harassed and bullied terribly, until it eventually led him to suicide.
His interests and talents were many. First and foremost, Harrison had a smile as wide as his heart was big, willing to meet new people and talk to anyone, and was passionate about music and art. He rode at Epic BMX, and more recently loved skateboarding and long boarding. He was a proficient skier and loved Colorado mountains. He was active in the Boy Scouts and was currently serving as the Senior Patrol Leader for Troop 191 while working toward his Eagle. He loved his dogs, Sandy and Elly. He volunteered with Fort Collins Museum Boxelder School House and Wild West summer programs and the Indian Market. He gladly signed the organ donation consent on his driving permit and his family is grateful to report his heart, liver, kidneys, pancreas, and a lung were transplanted after his death. Harrison, you will be forever fifteen, but your simple check of the doner box allows more people to live. Your life was a blessing and an inspiration to us all.


Seth Walsh
September 28, 2010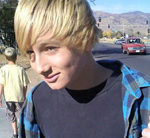 Seth, a 13-year-old California middle school student, died in the hospital on Tuesday, September 28, 2010, days after he hanged himself after enduring taunts from classmates about being gay.
Seth's death attracted the attention of the national media, which focused on the trauma experienced by youngsters who find themselves conflicted or harassed about their sexual orientation. "Seth's Law" would make schools provide bullying complaint forms on their websites, give schools a timeline to investigate and resolve complaints and have them post policies throughout campuses. It would go into law in July 2012.
Rest easy Seth for you are forever thirteen.


Raymond Chase
September 29, 2010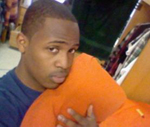 Johnson and Wales student Raymond Chase, 19, took his own life Wednesday, September 29, 2010, according to the Advocate.
Raymond, a sophomore reported as openly gay, apparently hanged himself in his dorm room. According to Now Public, the circumstances surrounding his death are not yet known.
Raymond Chase was a person who liked Harry Potter and Rugrats and was a member of the popular facebook group "I can't spell "bananas" without singing hollaback girl." His facebook bio is short and simple: "I like to laugh, I like to have fun, and I'm gay."


Felix Sacco
September 29, 2010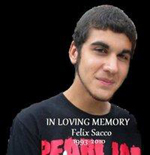 Felix, a 17-year-old from Saugus, Massachusetts killed himself by jumping from a freeway overpass. Friend say bullying contributing to him committing suicide. Felix was a gifted bassist and lived for his music.


Caleb Raymond Nolt
September 30, 2010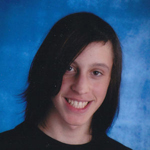 Caleb, a 14-year-old from Fort Wayne, Indiana was a Freshman at North Side High School. Caleb enjoyed spending time with his girlfriend and attending church with her. He and his twin brother, according to the obituary, would talk late into the night. But Caleb was bullied at school for his manner of dress.


The Faces of Teen Suicide

Chasing Rainbows
A wonderful tribute site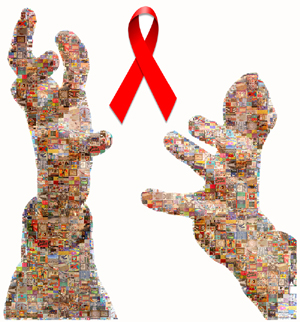 A Note from Jevic, The Tarheel Writer

If you or someone you know is having thoughts of suicide, please be sure to explore The Trevor Project website.





The Trevor Project
or call 866-488-7386




Home Page | Authors | Stories by the Writer
Suggested Reading | Suggested Viewing |Links and Resources
Privacy Policy | Contact

All Site Content © 2003 - 2023 Tarheel Writer