Gay Porn Stars
Died? Murdered? Suicide? Selling real estate?
The guys who helped us out of the closet


The Tarheel Writer - On the Web since 24 February 2003. Celebrating 20 Years on the Internet!
Tarheel Home Page

A Tribute to those that entertained us through the years


For decades, there have been a number of everyday people who stepped up and became stars in the gay porn business; Kurt Marshall, J.W. King, Joey Stephano, Christopher Lance, Brandon Wilde, Leo and Lance, Mike Henson, Cody Foster, Christian Fox and so, so many more. Yes, we admit, that we have enjoyed countless hours watching and re-watching them forever preserved in their pristine youthful bodies, providing us with erotic fantasies and countless times of stroking to the mountain top of physical pleasure. The 70's and 80's brought AIDS and the death of many personal friends and those stars of first 8mm films, then VHS tapes, DVD and finally digital streaming, who gave us so much pleasure. The early days were cheeky, cheap and predictable. The evolution of media brought us high definition and the ability to count the number of hairs between the cheeks. My first purchase was an 8mm film that featured an actor by the name of Morgan.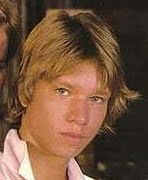 He was young, blond, a face full of acne and a voice filled with lust. His gravely, youthful voice crying out "oh, please fuck me harder" brought chills down my spine and lightening bolts between my legs. He was supposedly murdered, thrown off a cliff. All I could do was wonder, why? There was a lot of spectulation, including the involvement of infamous gay porn director Willian Higgans, who disapparance from the United States shortly after Morgan's body was supposedly found and left a lot of questions unanswered. In my mind, it was either true, somehow involved William Higgins (or not) or his family found out what he was doing and created a way out of him. I am included to believe in his family. Regardless, he is no longer in the business and no one knows waht happened to him.
WHY am I including this page on my website? Back in the questioning days of just figuring out who I was, it was films by these guys that let me know, yes, I'm gay, definately, absolutely and I want to do what they are doing on the screen like no body's business! So that is why I am including this page. Well, they are still nice to look at, forever preserved in their youthful skin by pictues and video.
Here is some of the information I have found through the years about former entertainers.

* * * * * * * * *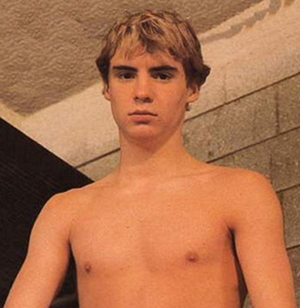 Cory Adams
Alive? Dead? I've no idea, but I want to know.
I have scowered the internet and have found NOTHING about Cory. Gonna Keep searching tho!

* * * * * * * * *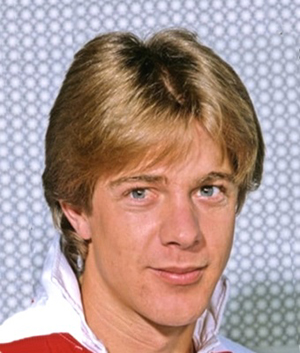 David Ashfield
Alive? Dead? I've no idea, but I want to know.
I have scowered the internet and have found NOTHING about David. Gonna Keep searching tho!

* * * * * * * * *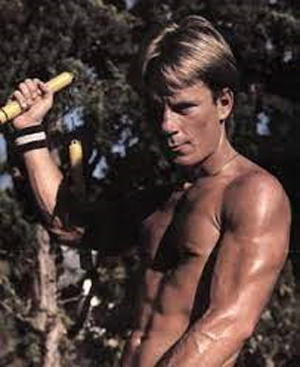 Chris Burns
17 September 1958 - February 26, 1995 (AIDS complications)
Chris Burns was an actor who appeared in gay adult movies in the 1980s and early 1990s. He died in San Diego of AIDS at the age of 36. Born Danny Joe Burns in Vallejo, California, he retired from the adult film industry in 1993. Burns was in a long-term relationship with fellow adult film actor and director Jim-Ed Thompson (September 18, 1946 - June 21, 1988).

* * * * * * * * *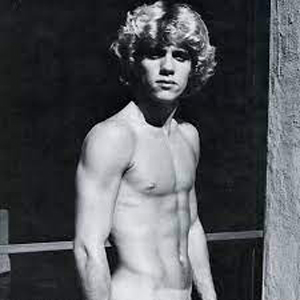 Buster (Jeffrey Wayne Cole)
23 August 1956 (South Hill, VA) - 10 May 1991 (West Hollywood, CA)
34 years old - complications from AIDS
In 1986, Cole ran unsuccessfully for a city council seat in West Hollywood having admitted that his "acting career" might pose a campaign issue. Cole initially said the films he appeared in were R-rated, but then conceded, "Maybe some of them were X-rated. Anyway, I'm not making them any more."

* * * * * * * * *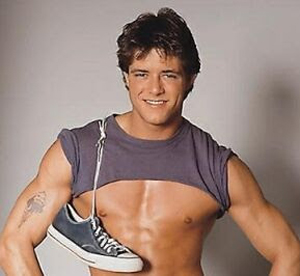 Mike Henson (Kenneth M. Seymour)
4 October 1963 (Salinas, CA) - 6 September 2002 (Philadelphia,PA)
39 years old - heroin overdose
In 1994 he graduated from the UCLA School of Computer Sciences, and later helped set up computer operations for David Forest's business enterprises. Drug problems continued to plague him, however, and a comeback attempt in 1998 failed when fans reacted negatively to the toll drug use had taken on his once youthful good looks, though his body remained in remarkably good shape. He eventually settled in Pennsylvania with a former army buddy who was also his lover. After four years of sobriety, he died from a heroin overdose.

* * * * * * * * *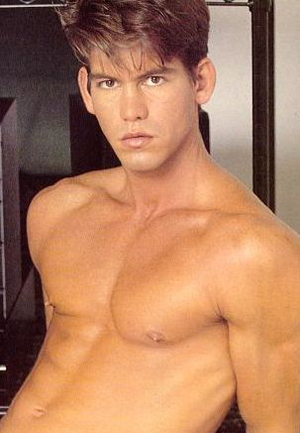 Matt Gunther (Steven Matthew Lang)
28 May 1963 (Garden Grove, CA) - 27 May 1997 (Huntington Beach, CA)
33 years old - congestive heart failure resulting from AIDS. His ashes were scattered at sea
In 1990 Gunther moved to West Hollywood at the age of 27 and made his first gay porn film, To The Bone. He appeared in a total of 34 movies.

* * * * * * * * *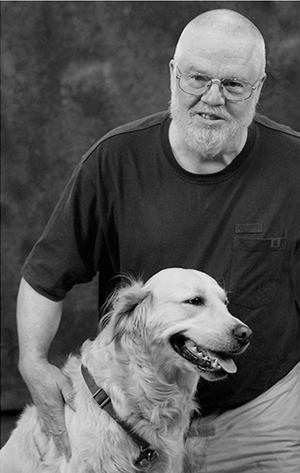 William Higgins, Director/Producer
19 December 1942 (USA) - 21 December 2019 (Amsterdam)
77 years old - heart attack
With 423 credits as director, he is the undisputed king of twink porn

* * * * * * * * *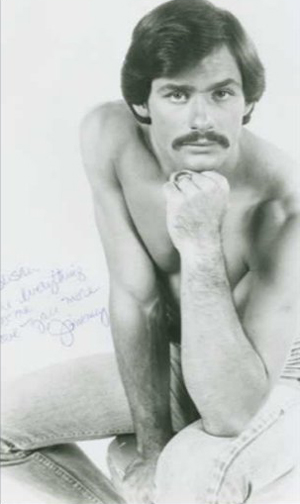 J.W. King (James Leonard Waldrop)
21 July 1955 (Dallas, TX) - 15 December 1986 (Los Angeles, CA)
31 years old - complications of AIDS
One of the most popular and well liked stars of the 80s

* * * * * * * * *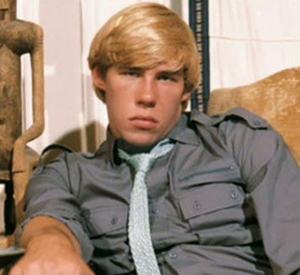 Tim Kramer (Douglas Murrell Cooper)
2 February 1958 (Milton, WV) - 16 April 1992 (Columbus, OH)
34 years old - complications of AIDS
Upon graduation from high school in Columbus, he moved to Ft. Lauderdale, Florida where he modeled for Target Studios, later moving to San Francisco where he continued his career working for Falcon, before branching out working for other studios. In the mid eighties he began working as an escort in Hollywood.
In a 1988 Advocate interview, Cooper spoke openly of the escort service he ran in Hollywood for many years: "That's where I made most of the money. I don't do drugs or liquor, so I used the (film) business to build up my name, so I could charge more money on the side in my escort service." His earnings were invested in a solar installation company, and in time parlayed into a partnership with fellow skin star Ron Pearson to found Pegasus Productions. The partnership produced only one film, Pegasus which featured the founders. By the late 1980s, Cooper made fewer films and concentrated most of his energy on a health food store in West Hollywood. It was during this time he was diagnosed HIV+, and he commented thus: "I'm in a business now that's health oriented. We're an AIDS support group, promote safe sex, and are here to try and give something back to the community and help people who are HIV+ or have AIDS. So I can't be involved in unsafe sex in front of a camera, because that says it's okay. It would make me look like a hypocrite."
Douglas died on 16 April 1992 at Doctors Hospital North in Columbus, Ohio. The cause of death was listed as AIDS complications. He is buried in the Chestnut Grove Baptist Church Cemetery, Cabell County, West Virginia.

* * * * * * * * *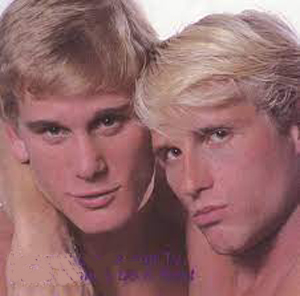 Leo and Lance (often paired together on screen)
That's Leo on the right and Lance on the left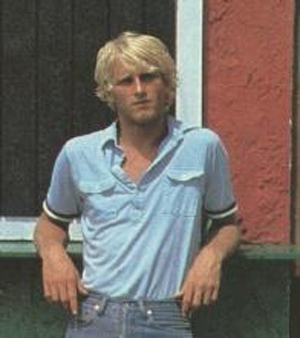 Leo Ford (Leo John Hilgeford)
5 July 1957 (Dayton, OH) - 17 July 1991 (Ashes scattered near the Golden Gate Bridge)
34 years old - motorcycle crash on Sunset Boulevard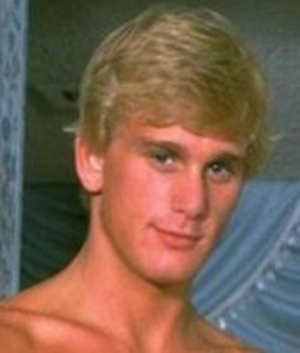 Lance (David Alan Reis)
25 November 1962 (Santa Barbara, CA) - 26 May 1991
29 years old - complications of AIDS
Adult Film Star known by the name Lance. Very popular in the 1980s in the gay porn industry. He died from complications related to AIDS.

* * * * * * * * *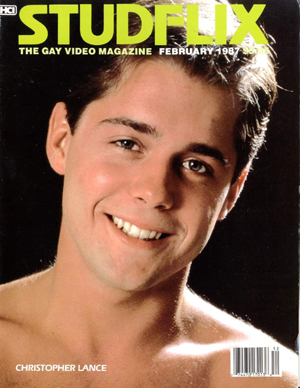 Christopher Lance (Bobby Lance Slacke)
26 November 1967 (Fort Dix, NJ) - 24 April 1994 (Dallas, TX)
27 years old - stabbed to death in Dallas, Texas by his boyfriend
His boyfriend, Ryan Borderner, was also treated at Parkland Hospital for stab wounds and was eventually charged with murder, but indictment by the grand jury seemed doubtful since both were stabbed.

* * * * * * * * *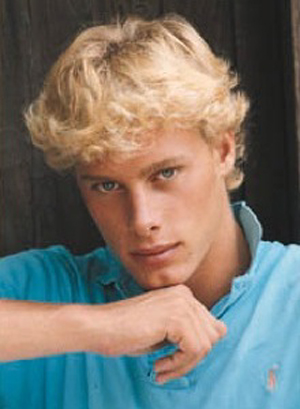 Kurt Marshall (James Allen Rideout, Jr.)
13 November 1965 (Waterville, Maine) – 10 October 1988 (Los Angeles, CA)
23 years old - kidney failure due to substance abuse and AIDS
In 1984, at the age of 18, he starred in his first film, Matt Sterling's Sizing Up, with fellow gay adult film star Mark Miller. His role was that of a star track and field athlete, which echoed his high school sports experiences. A historian of gay erotic film called Sizing Up a "superior example of a gay porn video which makes gay men visible in places where they have mostly been invisible ... " He made three films the following year, all for Falcon Studios: the highly influential The Other Side of Aspen II, Splash Shots, and Night Flight. The Other Side of Aspen II was Falcon's first film which was shot entirely on video, and Marshall worked with legendary gay adult film performer Scott O'Hara. O'Hara later wrote in his autobiography that he was not in the least attracted to Marshall, although much of the film was later edited to make it appear as if he was having an intense sexual experience with him and two other blond men. Adult Video News (AVN), the adult film industry trade publication, later rated the film as the ninth most innovative and influential gay porn film of all time in 2005. Marshall's second film, Splash Shots, was credited with making sex around the swimming pool a gay porn trope.
James was an advocate for gay rights, once telling an interviewer: "I think to be gay is to be blessed. We have so much freedom, so many choices. This isn't our moment to party or to think we're going to stay young forever … maybe it's our time to find someone to be safe with … to be happy with ... "

* * * * * * * * *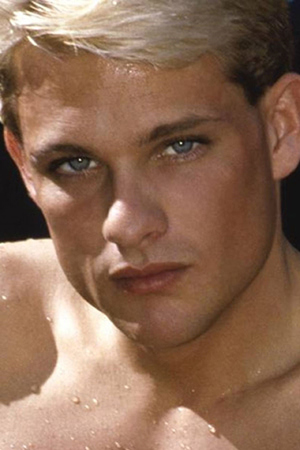 Cory Monroe (aka Kurt Reikert, aka Sandy Shaw)
Alive? Dead? I've not idea, but I want to know.
Man, I have scowered the internet and have found NOTHING about Cory. Gonna Keep searching tho!
Cory Monroe is a classic adult film star that made it big in the industry during the early 80's. He debuted in his first film in 1982 and went on to become one of the biggest stars of the decade. Cory is part of that pre-condom vintage era of porn that churned out countless stars and even more hot videos of bareback sex. His athletic physique, handsome face and piercing blue eyes made him a favorite among fans of gay porn, and garnered him endless job offers in the industry. Cory performed in more than 100 films over the course of his career, more often than not as a bottom.

* * * * * * * * *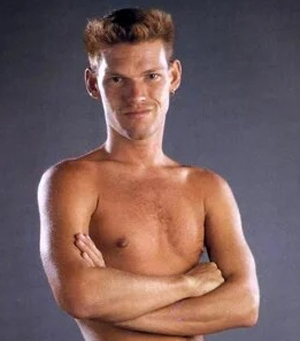 Scott O'Hara (John Robert Scott)
16 October 1961 (Grants Pass, Oregon) - 18 February 1998 (San Francisco, CA)
37 years old - complications from AIDS
He was the 5th of 7 children. His literary and personal papers are housed in the Gay and Lesbian Literature Collection of the John Hay Library, Brown University. He is credited in 38 films. While he was short at 5'3", nobody called him short. His cock was 11 inches and was promoted as the biggest in San Francisco. He could easily suck himself off and did it for the camera in Head Over Heels.
John wrote an autobiography, Autopornography: A Memoir of Life in the Lust Lane. It gives a backstage look at the world of pornography, revealing why he loved it, what he got out of it, and why he left it. In an autobiographical style, he considers and poses answers to some fascinating questions: What is sex? What makes a porn star? And why does pornography really upset people?
John's body was cremated, and his ashes distributed among all who wanted any. In his self-written obituary, he announced that he had "croaked" and asked that people make a donation to "their local sperm bank in lieu of charity."

* * * * * * * * *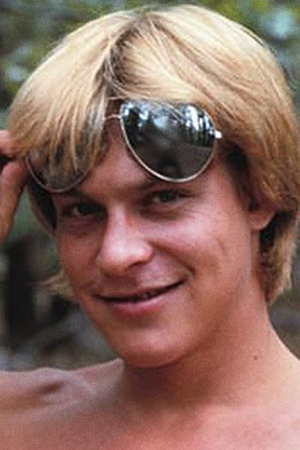 Sparky O'Toole (Donald Keith Paton)
Also Known As: Don Larson / Donald Keith Paton / Sparkey O'Toole / Sparky
8 June 1967 (Long Beach, CA) - 1 August 1999 (Mechanicsville, PA)
32 years old - complications of AIDS
There's not a lot of information out there about Sparky/Donald. If you find something, please share.

* * * * * * * * *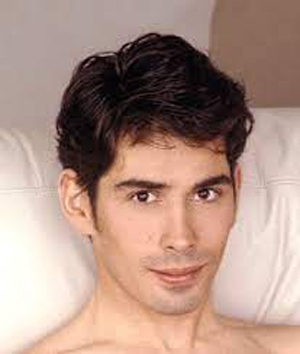 Johnny Rahm (Barry Thomas "JT" Rogers)
11 June 1965 (Milledgeville, GA) - 7 November 2004 (Atlanta, GA)
Committed suicide by hanging himself with wire on the fence of the Atlanta Botanical Garden. Buried at Baldwin Memorial Gardens in Milledgeville, GA
He also was employed at Drakes Melrose, Pier One Imports, and worked as a barback for the Atlanta club, "The Metro".

* * * * * * * * *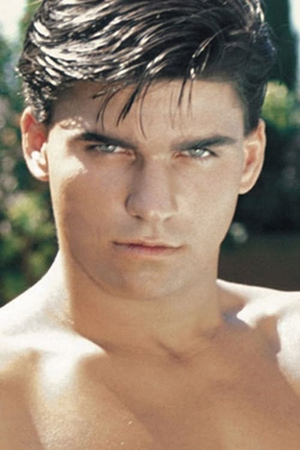 Joey Stefano (Nicholas Anthony "Nicky" Iacona Jr.)
1 January 1968 (Chester, PA) - 21 November 1994 (Hollywood, CA)
Found dead in a Hollywood Boulevard motel room, his system overloaded with a mixture of cocaine, morphine, heroin, and ketamine. Most consider his death the result of an accidental overdose. He is buried next to his father.
Buried at Immaculate Heart of Mary Catholic Cemetery Linwood, Delaware County, Pennsylvania, USA
Over the course of his five-year career, Stefano appeared in 58 gay adult films and two music videos with Madonna. He was considered to be the perfect power bottom.
Born to middle-class parents in Chester, Pennsylvania, on January 1, 1968, Nicholas Anthony Iacono had an older sister, Linda, and a younger sister, Tina. At age 15 he dropped out of high school -- at about the same time his father died -- and began to experiment with drugs as well as engage in "street hustling." In 1989, at the age of 21, he moved to Los Angeles and quickly became involved in the rapidly-expanding world of gay videos. Standing 5' 11" and weighing 165 pounds, his good looks and pleasing physique soon made him a porn star under the name "Joey Stefano." By some accounts he earned $100,000 in the year 1990, making as much as $1500 for a single sex scene. (Significantly, Iacono almost always played the "bottom" role in these scenes, making him unique in a genre filled with performers who would only play "tops.") He did not handle his finances well, however, and had no long-range plans to manage his career, usually being content to accept whatever was offered to him. Soon his career began to fade, though his drug habit continued, and late in 1990 he tested as HIV positive. Hoping to revive his fortunes, Iacono began to tour the country, dancing and stripping at gay nightclubs and offering himself as a paid "escort." Eventually he returned to L.A. where, on November 26, 1994, at the age of 26, he was found dead in a Hollywood Boulevard motel room, his system overloaded with a mixture of cocaine, morphine, heroin, and ketamine. Most consider his death the result of an accidental overdose. He is buried next to his father in Immaculate Heart Cemetery in Philadelphia. In 1996 Charles Isherwood published a biography of this gay icon titled "Wonder Bread and Ecstasy."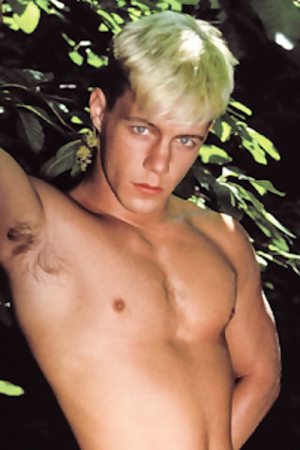 Chris Williams (Todd Dunning Bart)
22 December 1967 (Fairfax, VA) - 11 September 1991 (Jackson Memorial Hospital, Miami FL)
24 years old - complications of AIDS
A YouTube Memorial
Chris Williams did exactly two photo layouts during his career. One was for "Mandate" and the other for "In Touch." Both issues are exceedingly rare. To come across a good photo of him is like finding a diamond in the earth.
And yes, Chris Williams was a true jewel of a human being.
Chris Williams was born Todd Dunning Bart on December 22, 1967, in Fairfax, Virginia. He had a rough childhood. He was willful and energetic, and his strict parents had little patience with which to deal with their bright, loving child. By the third grade, Williams was skipping school, disobedient, running away, and more. When he was eight, he was sent to live with his grandmother in North Carolina.
He knew he was gay from as early as he could remember. His fundamentalist parents had clearly and strongly condemned his burgeoning sexuality, which created his severe emotional and relationship problems. In North Carolina, he began experimenting sexually with boys his own age and older. He lost his oral virginity when he was nine, and his anal virginity when he was 10 (although he did not top another man until he was into his late teens).
When he was 14, Chris Williams left his grandmother's home and took up residence in Washington, D.C. He lived on the streets. He became a prostitute, turning several tricks a night in order to make enough money for food to eat, and to clothe himself.
When he turned 16, he obtained a fake I.D. and began stripping in several local gay strip clubs. At the time, patrons could fondle the dancers, even masturbating them (although not bringing them to orgasm). Williams' large cock and huge balls were customer favorites. He cut his hair short, and bleached it a lighter shade of blond. He worked out at a local gym (often turning tricks for money in the steam room and showers). He lied and said he was from California in order to build a mystique about himself. He worked primarily at Chesapeake House (746 9th Street NW, now an office building; closed Sept. 1992) and Shooters (1520 Connecticut Ave. NW, now part of the Riggs Bank complex; closed Oct. 1992). He made hundreds of dollars a night, and was able to rent his first apartment. Williams was thrilled to be the object of attention, and he often said that the men who fucked him during this time taught him more about his sexuality, honesty, strong relationships and love than his family ever did.
He soon sought work as an adult film star. Two weeks after he turned 18, he did his first feature film, "Steal My Stuff," for Bijou. The owner of Bijou Studios owned a strip club/bath house/adult bookstore/sex club in Chicago. Williams had heard of the huge complex and its gay porn studio from strip club patrons in D.C., and sought work there when he was still 17. Bijou hired him, but told him he could not perform until he turned 18. He rushed to Chicago to do a film as soon as he could after his birthday. His performance in "Steal My Stuff" was outstanding.
Williams was not enamored of the stop-and-go nature of sex on the gay porn set. Nevertheless, Bijou was able to get him to return a year later at a much higher salary. And Williams turned in yet another astounding job in the now-classic film, "Making It Big." His sizzling sexual performance, obvious charisma, huge cock, massive balls and hot body brought him to the attention of Falcon Studios' Chuck Holmes.
In late 1987, Falcon paid Williams $1,000 -- then a princely sum for a gay porn star -- to appear in "Out of Bounds." It was a small role at the end of the feature, and a sloppily-made film. Williams thoroughly enjoyed his time in Los Angeles, however. He escorted heavily, making several thousand dollars. He also had sex with a large number of gay porn stars, people he had come to idolize and worship from afar. The gay nightlife was superb, the fashions fabulous, the money free-flowing, the food delicious, and there were swimming pools and drugs and sex 24/7.
Williams returned to California roughly every two months throughout 1988. He worked twice more for Falcon. His poolside scene with Robert Harris in "Perfect Summer" begins with Harris using a motorized squirtgun to douche his asshole. Williams later said it was one of the kinkiest things he'd ever done, and he loved the moans and gasps the crew made as Harris squirted his well-fucked anus. But "Spokes 2" was probably his best effort. He had a three-way with Kevin Williams and Casey Jordan, taking two cocks at once up his copious asshole. He participated in a gang-bang in the final scene; the director couldn't stop the top-men from leaving the model they were supposed to screw and fucking Williams as hard as they could. Williams loved it.
Williams snuck in a performance for Sierra Pacific along the way. He did the now-classic "Bare Tales," getting screwed by super-star Jim Pulver in a scene which still makes jaws drop. "The hot spot here is Pulver balling Williams," the authoritative Adam Gay Video Directory wrote. "I'm surprised they aren't lovers in real life, because they certainly know their way around each others' body."
Toward the end of 1988, producers at Catalina offered Williams even more money to appear in films for that studio. Williams seized the opportunity. His first film, "My Best Buddy," was a dud. The casting of the film was all wrong, and performers were paired up with men they did not find attractive.
But Williams' second film (and, unbeknownst to anyone, his final movie) was one of the best gay porn films ever made. It was "The Young Cadets," directed by Cameron Leight. The movie features Williams as -- get this -- a top. He has the hots for military academy roommate Erich Lange (who has made a recent comeback and is doing bareback videos these days). Together, they trade tales about sexual goings-on at their school before Williams leads a land-and-sea assault on Lange's tight, redheaded ass. The acting is lackluster. But the sex is top-notch. Very few films have better sexual performances than this masterpiece.
Chris Williams fully intended to return to gay porn. But two things caught up to him and cut short his career -- and his life.
In 1989, Williams was one of several prostitutes caught in the Bush I administration call-boy sex scandal, which also ensnared Rep. Barney Frank (D-Mass.) for a time (Frank was eventually cleared of wrong-doing). Since many of the men arrested in the sting by the D.C. Metropolitan Police Department (MPD) had fucked Williams when he was under-age, the police focused their attention on the newly-hatched porn star. Williams was arrested, threatened with a lengthy jail sentence and heavy fines, and told he would be sent to Lorton (the District's notoriously violent prison in northern Virginia). The police also threatened to put Williams in a wing with black gangs and rapists, and let the prison population know they had a gay porn star to play with. The likelihood of repeated prison gang-rape terrified Chris Williams.
Isolated, without legal counsel, uneducated and psychologically tortured, Williams agreed to testify against his former clients in order to obtain immunity from prosecution.
While the agreement kept Chris Williams out of prison, it alienated the gay community. Gay strip clubs refused to hire him. Many of his escort clients stopped using him.
Destitute and emotionally broken, Williams then learned that he had become infected with HIV.
By mid-1990, Chris Williams was homeless, eating poorly, ill and showing obvious signs of HIV infection (including KS). Under police surveillance on weekends, he was unable to support himself through prostitution. His court testimony was took several days, and destroyed the lives of many men -- most of whom had never suspected that they had hired an under-age hooker. (The police never investigated or fined the gay strip clubs for hiring an under-age dancer. Odd, eh? And Williams never ratted on the clubs, even after the club owners mistreated him. Nevertheless, the clubs turned on him, viciously.) The witch-hunt galvanized the gay community in D.C., and led to numerous changes in the way the District police conducted prostitution sweeps and stings involving the gay community. Out this scandal, the Gay and Lesbian Liaison Unit was established within the MPD as a means of protecting the GLBTQ community from police harassment.
But all this came too late for Chris Williams.
Sometime in the final months of 1990, Chris Williams moved to Miami -- believing the warmer climate would be better for his health. It wasn't. Penniless, in very poor health, malnourished, often homeless and without income for medication, his physical condition deteriorated rapidly.
Chris Williams died at Jackson Memorial Hospital in Miami on September 11, 1991. He was 24 years old.
As he lay dying, Chris Williams made extensive videotapes renouncing his 1990 court testimony. His deathbed confessions exposed the psychological manipulation techniques of the D.C. police. Williams asked that the hundred hours of videotape be given freely to every man accused of wrongdoing in the prostitution sting. Chris Williams died not knowing whether this would make a difference. But it did. A number of men had their convictions reversed, and others had their sentences and fines reduced.
By all accounts, Chris Williams was a sweet, gentle, caring individual who continuously gave of himself. Deeply scarred emotionally, he nevertheless opened his heart whenever anyone asked him to. His outlook on life was positive, his willingness to help others boundless, and his sensitivity to others' needs almost psychic in nature. He delighted in providing his body to others; it was all he had to give, and so he gave it -- freely, graciously, joyously. He never begrudged sex to anyone. He was thrilled to be the object of anyone's attentions.
Chris Williams had his dark side as well. He could be incredibly bitchy and cruel at times, especially when he felt that someone had wronged him or taken advantage of him. His self-esteem was non-existent, leading to deeply self-destructive behavior.
But his intelligence, love and selflessness was obvious to anyone who knew him. Men marveled at how much of his life had been squandered. If he had only had more supportive parents, if he had only been counseled about his sexuality rather than forced to deny it, if he had only been given the opportunity and assistance to obtain an education rather than simply been ejected from school... His mind was like a sponge, eagerly absorbing knowledge. His creativity was boundless, exciting and shockingly original. He had no inhibitions, and sought out new experiences, new feelings, new thrills, new ideas and new people constantly.
Some people said Chris Williams was nothing but a stupid, naive whore. He spread his legs for anyone, idiotically seeking self-worth through sex.
That couldn't have been further from the truth.
Chris Williams gave of both his body and his soul, freely and generously. All he asked was that someone love him.
No one did.
But Chris Williams is not forgotten. He made only nine films. But those nine movies portray some of the most honest, joyful, sincere and powerful sexual performances on film. He changed people's lives with his sexual acting. Thousands of men all over the world can point to Chris Williams' films and say, "I learned about my sexuality watching him." Thousands of men can point to his magazine layouts and say, "I learned about beauty from him." Thousands of men -- myself included -- can point to his performance and say, "I saw truth there. I saw honesty there. I saw a man who did not hide his sexuality, was not ashamed of who he was. I saw a man who took joy from his body and the bodies of others, and did not see guilt or wrong in that. I want to be like that man."
The afterlife is open to Chris Williams. There, all tears are kissed away. All bitterness and pain are left behind like an old garment, shrugged off. As he so freely and willingly gave of himself in life, so he will freely be given the joy and love he desperately sought on earth, and which he so richly deserves.
tim1965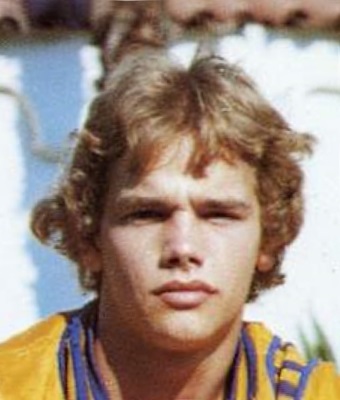 Kip Knoll (Thomas Earl Hagen)
7 August 1957 (Greenwich, CT) - 21 May 2001 (Salt Lake City, Utha)
43 years old - heart attack
Supposedly straight, he married and had three daughters, then divorced. The truthfulness of his death facts are (as many 'porn facts') disputed.
Discovered by a scout who referred him to Mark Reynolds. Noll insisted that Reynolds get naked himself during their interview. Reynolds said that "Kip Noll had a way of sucking like you suck on a straw, just as you were about to come, that made you feel like your head was coming off. But there was no way to capture that on film..."
According to promotional material for Rear Deliveries, Noll had been in a motorcycle accident preventing him from appearing in the third William Higgins film.
Jack Deveau was not impressed by Noll's appearance but was impressed with how he was marketed into being a top draw. Mark Reynolds' first encounter with Noll left Reynolds unimpressed but after a little grooming Reynolds changed his mind. In a Manshots interview Al Parker considered him to be unkempt, arrogant street trash. Higgins noted the same thing, that the Noll looked much better on camera.
Appeared in live stage performances starting in 1980 with Nick Rodgers and Lee Marlin at the Eros Theater in New York. In 1981 at the Follies Theatre, he was known to engage in physical and sexual contact with the audience. In 1984 he took the stage again with Lance and Daniel Holt when the Follies reopened again.
A megastar for only a few years, many apocryphal stories have built up around him to the point where little is known for certain about what actually happened after 1984.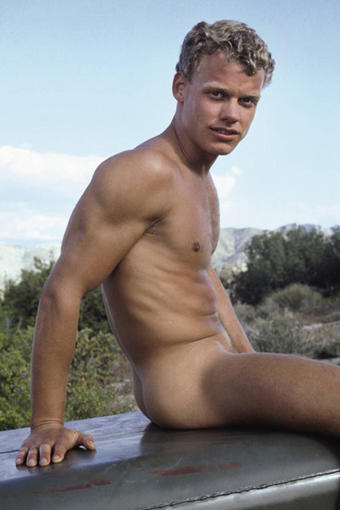 Rod Phillips (Gregory Leslie Patton)
23 August 1960 (El Centro, CA) - 24 May 1993 (West Hollywood, CA)
33 years old - complications of AIDS
Rod Phillips (born Gregory Leslie Patton, August 23, 1960, in El Centro, California - died May 24, 1993, in West Hollywood, California) was an American pornographic actor who appeared in gay pornographic films from 1982 to 1993.
His neighbors while growing up owned a jewerly business, and Phillips was fascinated by jewelry at a young age. He learned basic gem polishing, and was knotting pearl necklaces by the age of 12. He graduated from Santa Barbara High School in 1978. After graduation, he moved to Paris, Texas, where he studied jewelry making and gemology at Paris Junior College. He left school and moved to Midland, Texas, but returned to Santa Barbara in 1980.
Lee Ryder (born Darras Robert Pyron on August 3, 1959, in Norco, California - died July 10, 1991, in Los Angeles, California) was an adult film star who began doing gay adult film in 1983 at the age of 24. He was an overnight star. He was tall, lean, dark-skinned, and had a nine inch endowment. Ryder grew up in Laguna and graduated from Esperanza High School in Anaheim. Like many young gay men at the time, he discovered that the only place that would hire an openly gay man was a florist shop. He found work with Crosley's Flowers in Los Angeles, an upscale florist which handled arrangements for the VIP rooms at the Beverly Hills Hotel and on various television series. After a while, he quit his job, and traveled. He followed this pattern throughout his life, working for a florist and then quitting to visit Germany or Hawaii or Jamaica, or Panama or Switzerland.
Ryder had met a man named Glenn, who was from Massachusetts but living in Dallas. They were deeply in love. Then Glenn left him. Ryder wanted to open his own flower shop, so beginning in 1982 he began nude modelling. Within a year, he'd done several layouts and had been on the covers of three national gay porn magazines.
In late 1982 or early 1983, Ryder met Rod Phillips at the Boom-Boom Room, a popular gay bar in Laguna Beach. Ryder was 24, and Phillips 21. They were deeply attracted to one another, and spent a few months commute-dating before Phillips moved to Los Angeles. At Ryder's urging, Phillips began performing in gay porn films. The two appeared in several of the same films, with Ryder even fucking Phillips in Biggest One I Ever Saw and Winner Takes All. But problems set in. They became jealous of one another when one got paid more, and sometimes accused one another of "enjoying" the sex with a co-worker more than the sex at home. Ryder later admitted he was still in love with "Glenn from Massachusetts", and never really fell in love with Phillips.
By 1985 or so, Phillips and Ryder separated. Phillips kept working in adult film, however. In 1986, Phillips moved to Philadelphia, and then to Wayne, New Jersey (just outside New York City). But by 1988 he was back in Los Angeles, and in 1990 was back doing adult film again. He did two films that year, the first of which was Guess Who's Coming? Phillips dated gay adult film star Joey Stefano for a few months in 1990, and fucked Joey in the 1990 film Hard Steal. Phillips got out of adult film again, but returned in 1993 for Hologram.
It was the last thing he ever did. Phillips was struggling with HIV-related lymphatic prostate cancer, with which he'd been diagnosed in 1992, and undergoing extensive chemotherapy. It was taking a huge toll on him, physically. He could no longer ride his motorcycle to work, Diamonds on Rodeo Drive. He had to take a freelance position at The Gauntlet, which was two blocks from his apartment in West Hollywood. This enabled him to walk to work.
Greg died on May 24, 1993, at Cedars-Sinai Medical Center. He had been in good shape until early 1993, filming his last adult video in February and continuing to go to the gym every day. Rumors that he committed suicide are only rumor. His health had rapidly declined in the three weeks prior to his death, and while his passing was sudden it was not due to suicide by an overdose of drugs.

More to come