Age of Discovering
The 2018 Revision Edition
by Rick Beck
Edited by Jerry W
For David


High School
Drama




Proudly presented by The Tarheel Writer - On the Web since 24 February 2003. Celebrating 20 Years on the Internet!
Tarheel Home Page



Prologue

It's risky to fall in love while you're still in high school.
Glenn, the new boy, seems to have a thing for Eddie. Gordon, Eddie's friend, sees them wrestling in the showers. It's not Eddie that has Gordon's attention.
Each time Gordon sees Glenn, he's with Eddie. Glenn isn't like the other boys. No boy has gotten Gordon's attention the way Glenn did. He wanted to find a way to get to talk to him, hoping they have something in common.
The few times they cross paths, Glenn is audacious and rude. He's also hot and well built. Gordon is convinced that under his audacious facade beats the heart of a nice boy. How to get that nice boy to appear required a plan.
Making a plan to get the attention of a boy you don't know is tricky. Gordon would need to have some good luck and he hoped for an accidental meeting with Glenn alone.
It wouldn't be easy.
Falling in love rarely is.

Rick Beck

Chapter One
"The New Boy"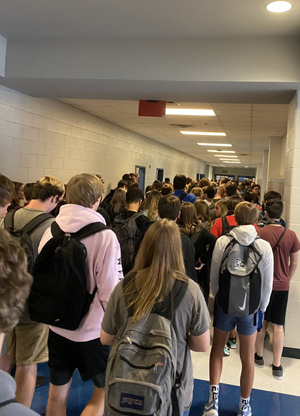 Chapter Two
"Getting Dry"

Chapter Three
"Catching a Boy"

Chapter Four
"Girl Friend"

Chapter Five
"Cotton Balls"

Chapter Six
"To Play"

Chapter Seven
"So Many Glenns"

Chapter Eight
"Playing My Guitar"

Chapter Nine
"German Boys"

Chapter Ten
"The Violinist & Gymnastics"

Chapter Eleven
"Afoot in the Glen"

Chapter Twelve
"Walk Like a Man"

Chapter Thirteen
"The Real Deal"

Chapter Fourteen
"Big Ideas"

Chapter Fifteen
"Seattle Bound"

Chapter Sixteen
"City of Love"

Chapter Seventeen
"Getting Ready"

Chapter Eighteen
"The Shark Tank"

Chapter Nineteen
"Loving You"

Chapter Twenty
"Music, Music, Music"

Chapter Twenty-One
"Love Grows"

Chapter Twenty-Two
"Eastward Bound"


Rick Beck Home Page




"Age of Discovery" Copyright © 2017 OLYMPIA50. All rights reserved.
This work may not be duplicated in any form (physical, electronic, audio, or otherwise) without the author's written permission. All applicable copyright laws apply. All individuals depicted are fictional with any resemblance to real persons being purely coincidental.