Billy Joe's Journey
Book One of Three of Billie Joe's Journal
by Rick Beck
Original edits by: BP, Revised by LBR & RB
Final edits & hours of formatting by my editor Gardner Rust
For David

Action Adventure
Sexual Situations
Rated Mature 18+




Proudly presented by The Tarheel Writer - On the Web since 24 February 2003. Celebrating 20 Years on the Internet!
Tarheel Home Page



Thanks to Tracy for her dedicated eyes
Thanks Lew for caring about the words, and much more
I owe a great debt to the people involved in making Billie Joe's Journey better. From Larry Rose, to Bill(BP), to Gardner Rust, each believed and contributed in making it an adventure you can take along with Billie Joe. This is for Bill & those like him who left us too soon - Bill's Story Website
and for Thomas McLauglin
and the kids who stay to fight for their right to be free

" ... and a little child shall lead them."


Prologue

While Billie Joe's Journey is a reflection of what takes place daily in America, there is no depiction of it anywhere in our media. Billie Joe is invisible in the world where he lives. Like Billie Joe, many LGBT youth have no one to turn to and no safe place to go. After his best friend commits suicide, Billie Joe decides he must leave home to find out what it means to be gay. He wants to find people who are like him and accept him as he is. He never imagines the hardship and emotions he'll face on his journey to find a place where he's welcome.
And especially this book is for and about the gay kids who haunt our streets, whether thrown away or forced out of their homes. We all know growing up gay can be hazardous to your health, because we live in a society that values conformity and not uniqueness or originality. Our street kids are proof.

Rick Beck

A secret is a bomb that may go off under pressure

Chapter One
"Coming Out"

Chapter Two
"Seattle"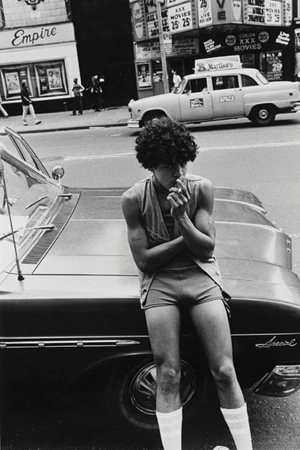 Chapter Three
"Alone Together"

Chapter Four
"The Whole World Loves a Nut"

Chapter Five
"Is This the End My Friend?"

Chapter Six
"Will I See You Again?"

Chapter Seven
"Raymond & the Trucker"

Chapter Eight
"Lonesome Highway"

Chapter Nine
"Ingmar's Heart"

Chapter Ten
"Kyle's New Friend"

Chapter Eleven
"Duke of Earl"

Chapter Twelve
"Communion"

Chapter Thirteen
"The City"

Chapter Fourteen
"Welcome to the Jungle"

Chapter Fifteen
"Naked Soul"

Chapter Sixteen
"Reality of the Street"

Chapter Seventeen
"Naked Truth"

Chapter Eighteen
"Nothing Left to Give"

Chapter Nineteen
"Love for Sale"

Chapter Twenty
"Welcome to Hard Times"

Chapter Twenty-One
"Stepping Back from the Abyss"

Chapter Twenty-Two
"Belly of the Beast"

Chapter Twenty-Three
"The Getaway"

Rick Beck Home Page




"Billie Joe's Journey Book 1" Copyright © 2008 OLYMPIA50. All rights reserved.
This work may not be duplicated in any form (physical, electronic, audio, or otherwise) without the author's written permission. All applicable copyright laws apply. All individuals depicted are fictional with any resemblance to real persons being purely coincidental.