Bonner
by Rick Beck


High School
Drama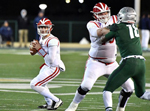 Proudly presented by The Tarheel Writer - On the Web since 24 February 2003. Celebrating 20 Years on the Internet!
Tarheel Home Page


Prologue
Everything isn't what it seems at Grant High School. On the road to football glory, Bonner isn't the all-American boy he appears to be. An anonymous note in Coach Winger's Grant High School mailbox tells him the truth about the newly discovered star quarterback, Bonner. The coach needs to decide what to do. Would he forfeit a perfect record, a dream season and his first shot at the league championship, on the basis of an unsigned note? Who would do that? Dropping this bomb could, almost certainly would, cost him his job. It was Coach Winger's football team after all.

For my readers outside of the U.S.
Bonner is set on American football fields. The story is not about American football, which perhaps should be called handball, except that is a whole different ballgame. This story is about desire, two boys who love each other, and a coach who must decide whether or not to allow a player to play even though he's technically ineligible. His ineligibility has nothing to do with his ability to play the game well.

Rick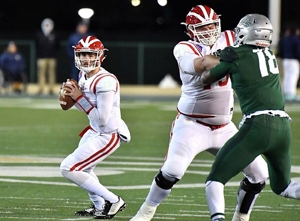 Chapter One
"Dropping Bombs"

Chapter Two
"Johnson's Crush"

Chapter Three
"Truth & Consequences"

Chapter Four
"4th & Forever"

Chapter Five
"Push-Back"

Chapter Six
"We are the Champtions"

Epilogue
"Tad, Bonner"


Rick Beck Home Page




"Bonner" Copyright © 2019 OLYMPIA50. All rights reserved.
This work may not be duplicated in any form (physical, electronic, audio, or otherwise) without the author's written permission. All applicable copyright laws apply. All individuals depicted are fictional with any resemblance to real persons being purely coincidental.