Cory Wade is Missing
An Angus McCoy Mystery
by Rick Beck
For David
Edited by Rob Kolstad
Thanks to Jerry for years of editing help and creative ideas

Teen & Young Adult
Sexual Situations
Crime Drama/Mystery



Proudly presented by The Tarheel Writer - On the Web since 24 February 2003. Celebrating 20 Years on the Internet!
Tarheel Home Page

Prologue:

Take one prominent neurosurgeon, a lovely new acquaintance, a street kid and his girlfriend, and you get the ingredients for a criminal case that defies logic.

The unexpected meets the unexplained in a maze of dead end leads, as Angus McCoy sorts through the clues. Angus knows a case doesn't go this wrong without some help. He intends to find out why, as well as who is behind it. Add one beautiful artist, who removes the eyewitness from the scene of the accident, and Dr. Vincent Parsons is looking at jail time and the end of a career. The doctor doesn't intend to go down without a fight.

corywade is the vehicle that carries a professional team into a world of irregularities and miscalculations. Wes Mathews is determined to prove his client is innocent, but even one of San Diego's best defense attorney's is stymied. Wes tells his client not to worry, but Wes is plenty worried. The evidence he needs to get the verdict he wants may have been put purposefully out of his reach.

It's up to Angus McCoy to find the missing eyewitness who is the only person who can clear Dr. Parsons.

Chapter One
"The Case"

Chapter Two
"Searcher"

Chapter Three
"Stand By Me"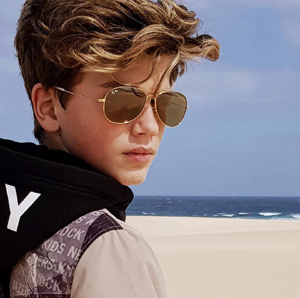 Chapter Four
"Open Door"

Chapter Five
"A Confession"

Chapter Six
"Illegal Entry?"

Chapter Seven
"Inside"

Chapter Eight
"Wake Up Call"

Chapter Nine
"Witness"

Chapter Ten
"Bus to Nowhere"

Chapter Eleven
"Neat Streets"

Chapter Twelve
"Walk Off"

Chapter Thirteen
"Road Rules"

Chapter Fourteen
"Appearing"

Chapter Fifteen
"A Big Gun"

Chapter Sixteen
"Gold Strike"

Chapter Seventeen
"Drive Time"

Chapter Eighteen
"Instant Recall"

Chapter Nineteen
"Day in Court"

Chapter Twenty
"Keys & Codes"

Chapter Twenty-One
"Emerald City"

Chapter Twenty-Two
"Lo-Lo-Lo-Lola"

Chapter Twenty-Three
"Road's End"

Chapter Twenty-Four
"Surf City"





"Cory Wade is Missing" Copyright © 21 May 2021 OLYMPIA50. All rights reserved.
This work may not be duplicated in any form (physical, electronic, audio, or otherwise) without the author's written permission. All applicable copyright laws apply. All individuals depicted are fictional with any resemblance to real persons being purely coincidental.