"David in My Arms"
Together Apart
Poetry by Rick Beck


Poetry
Love

Proudly presented by The Tarheel Writer - On the Web since 24 February 2003. Celebrating 20 Years on the Internet!
Tarheel Home Page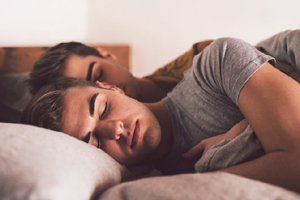 It's been awhile since our yesterday
And tomorrow never came
I knew when first I saw you
My love for you would never end

Even when you drifted away
My love for you refused to die
We were good together
That was the reason why

With you sleeping in my arms
My life was all it could ever be
No one else seemed to fit them
You were everything to me

I never did get enough of you
Your touch made my head spin
You wanted to be with me less and less
While I never wanted our love to end

Even now when I dream of you
I wake with your smell every where
When I reach out to hold you
It's then I know you're not there

Everyone has their could have beens
And I'm sure many hearts break
There's only one regret I have
It's you that makes my heart ache

My wish is for all your tomorrows
To be as happy as my yesterdays
That's when we were together



Email the Author at rickbeckwritersrealm@outlook.com

More Rick Beck Poetry

Rick Beck Home Page




"David in My Arms" Copyright © 12 August 1998 OLYMPIA50. All rights reserved.
This work may not be duplicated in any form (physical, electronic, audio, or otherwise) without the author's written permission. All applicable copyright laws apply. All individuals depicted are fictional with any resemblance to real persons being purely coincidental.