Discovering Love
previously known as "Discovering Gregory"
by Rick Beck
dedicated to David Martin Miller
rest in peace, my love

Drama
Sexual Situations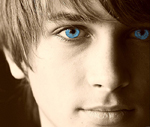 Proudly presented by The Tarheel Writer - On the Web since 24 February 2003. Celebrating 20 Years on the Internet!
Tarheel Home Page
At the time of this story I'd pretty much decided our culture didn't include me. When listening to those who condemn me and those like me, I couldn't figure out how they were so sure of the facts they use to condemn so many to eternal damnation for failing to fit the neat little mold they promote. Then I remembered what my Great Aunt Marie told me when I was twelve,
"There are only two kinds of people, those who say they are good and those who get caught."
It's one of the few pieces of information I was given about sex and sexuality that I haven't forgotten or dismissed as poppycock. She only mentioned this reality after she realized I had overheard a group of good church going women talking about the rape of a young girl I knew and how she had brought it on herself by being attractive and dressing to show herself off. It seemed to me righteous church ladies were nearsighted at best.
When I was first confronted with exploring my sexuality, I embraced the opportunity. Since I could never be acceptable, why make the effort? I was more interested in finding out the truth about myself. I didn't have time to play pretend games in order to convince people who didn't give a damn about me that I was like them.
I do remember a time when the biggest worry for boys was rejection or an inability to get it up at the appropriate time, a problem I've yet to encounter, although if there is a converse, I am he. The only other big question that plagued me in those days of discovery, who eats brussel sprouts anyway?
Mostly I wanted to love and to be loved and being fifteen didn't much matter to me. In my mind I had been alone and lonely for long enough. If you doubt me on this, try it for fifteen years and judge for yourself. When I first saw Greg, I knew the drought was over and he was the boy I would fall in love with, and I love him still.
It all started after school while I was walking on a road that took me to my neighborhood, but in reality I was about to enter the Twilight Zone where I would find Greg waiting for me, and our lives would never be the same.
Rick

Chapter 1
"Hit by a Brick"

Chapter 2
"A Military Occupation"

Chapter 3
"Svelte Felt's Feel or P Rhymes With T"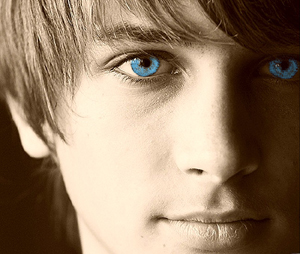 Chapter 4
"Squirt"

Chapter 5
"Game Plan"

Chapter 6
"Moment of Truth"

Chapter 7
"Cut to the Bone"

Chapter 8
"Post-Game Interviews"

Chapter 9
"Alfred's Loll"

Chapter 10
"The Doug Affect"

Chapter 11
"Horizons"

Chapter 12
"Disarmed"

Chapter 13
"Ever After"

Chapter 14
"It's All Under Control, Isn't It?"

Chapter 15
"Some Other Brother"

Chapter 16
"Ain't No Mountain High Enough"

Chapter 17
"Near Perfect Union"

Chapter 18
"Dueling Axes"

Chapter 19
"Water Water, Everywhere ..."

Chapter 20
"So Hard to be Cool"

Chapter 21
"Wanderer"

Chapter 22
"Van the Man"

Chapter 23
"No Contest"

Chapter 24
"The Son's Only Moon"

Chapter 25
"Sunday Morning Confession"

Chapter 26
"Kent"

Chapter 27
"Futures Past"

Chapter 28
"Primary Scale"

Chapter 29
"Spaghetti O"

Chapter 30
"Good Company"

Chapter 31
"Good News Bad News"

Chapter 32
"Life's Little Surprises"

Chapter 33
"Summertime"

Chapter 34
"Ignoring Protocol"

Chapter 35
"What to do with the Messenger"

Chapter 36
"Out of My Head Over You"

Chapter 37
"What Are You Doing Here?"

Chapter 38
"On the Second Day"

Chapter 39
"Competition"

Chapter 40
"Spike"

Chapter 41
"Coming Alive!"

Chapter 42
"(Name)"

Chapter 43
"Putting Wheels on the Wagon"

Chapter 44
"These Truths Are Self Evident"

Chapter 45
"CHRISTMAS"

Chapter 46
"Return of Herbert"

Chapter 47
"Cold, Cold Heart"

Chapter 48
"The Long Hello"

Chapter 49
"Hot Time"

Chapter 50
"Alone Together"

Chapter 51
"I Want To Go Home"

Chapter 52
"Mountain Song"

Chapter 53
"A Leg Up"

Chapter 54
"Looking Glass"

Chapter 55
"Sunday Silence"

Chapter 56
"Long Road Home"

Chapter 57
"Rehab"

Chapter 58
"Just Routine"

Chapter 59
"Inventing The Wheel"

Chapter 60
"Tomorrow Is Today"




"Discovering Love" Copyright © 1 September 1997 OLYMPIA50. All rights reserved.
This work may not be duplicated in any form (physical, electronic, audio, or otherwise) without the author's written permission. All applicable copyright laws apply. All individuals depicted are fictional with any resemblance to real persons being purely coincidental.