Lancelot & The Big Bang
by Rick Beck
Edited by Tracy
For David

College
Jock & Geek
Drama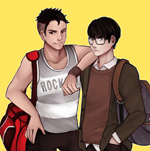 The Tarheel Writer - On the Web since 24 February 2003. Celebrating 20 Years on the Internet!
Tarheel Home Page


A dorm fire at Maryland University worsens the dorm room shortage. A scramble is on to house two dozen displaced boys from the school's athletic program.
When Lance, a dedicated soccer player, goes to room with Bang, a certified geek, neither is aware of the other's propensities or what might be coming.
It sets up an age old battle and answers the question, can a jock and a geek inhabit the same room and live to tell the tale?
An irreverent look at college life and dorm etiquette.

Rick

Chapter One
"Who's That Knocking"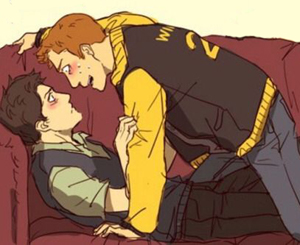 Chapter Two


Chapter Three
"These Truths ... "

Chapter Four
"The Car"

Chapter Five
"Study Buddy"

Chapter Six
"Moving On"

Chapter Seven
"Home Sweet"

Chapter Eight
"Farmers"

Chapter Nine
"Lonesome Rider"


Rick Beck Home Page




"Lancelot and the Big Bang" Copyright © 2016 OLYMPIA50. All rights reserved.
This work may not be duplicated in any form (physical, electronic, audio, or otherwise) without the author's written permission. All applicable copyright laws apply. All individuals depicted are fictional with any resemblance to real persons being purely coincidental.