A Long Time Passing
by Rick Beck


Mystery
Teen Boys
Vietnam War
Death and Survival


Proudly presented by The Tarheel Writer - On the Web since 24 February 2003. Celebrating 20 Years on the Internet!
Tarheel Home Page

Chapter One
"Life Goes Round & Round"

Chapter Two
"Book Buyers"

Chapter Three
"Step Back"

Chapter Four
"Home Fires"

Chapter Five
"Getting a Grip"

Chapter Six
"Chasing Shadows"

Chapter Seven
"Success ... Of Sorts"

Chapter Eight
"Home Coming"

Chapter Nine
"Silent Voices"

Chapter Ten
"Long Arm Of The Law"

Chapter Eleven
"Law & Order"

Chapter Twelve
"Get A Grip Brittle"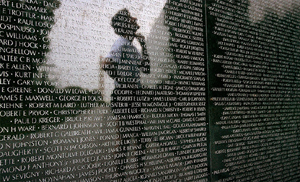 Chapter Thirteen
"Getting My Head Examined"

Chapter Fourteen
"Best Two Out Of Three"

Chapter Fifteen
"Best Three Out of Five"

Chapter Sixteen
"Lawyers & Such"

Chapter Seventeen
"Knuckle Ball"

Chapter Eighteen
"Lost Days"

Chapter Nineteen
"Going Home"

Chapter Twenty
"20/20"

Chapter Twenty-One
"Hindsight"

Chapter Twenty-Two
"Home Comes A Hero"

Chapter Twenty-Three
"Proof & Pudding"

Chapter Twenty-Four
"Ashes To Ashes, Dust to Dust"

Chapter Twenty-Five
"Free Spirits"



Rick Beck Home Page




"A Long Time Passing" Copyright © 2021 OLYMPIA50. All rights reserved.
This work may not be duplicated in any form (physical, electronic, audio, or otherwise) without the author's written permission. All applicable copyright laws apply. All individuals depicted are fictional with any resemblance to real persons being purely coincidental.