A Mann's World
Formally known as ... "Antiques and Homicide/Homocide"
by Rick Beck

Young Adult
Mystery
Thriller
Native American
Drama



Proudly presented by The Tarheel Writer - On the Web since 24 February 2003. Celebrating 20 Years on the Internet!
Tarheel Home Page


"Gay men aren't going to tell cops anything, and the ones assigned to this case are going to be like bulls in a china shop in queer bars. That's why they're scared of us. They've been harassed, beaten up, and intimidated as a regular course of business. They don't trust us, and you can't blame them. Mann will be just another pretty face. They'll love him, and just maybe we'll get lucky and he'll find something out that will lead us to the killer."
Rick

Chapter One
"Mann at Work"

Chapter Two
"The Task Force"

Chapter Three
"The Unassignment"

Chapter Four
"Long Nights"

Chapter Five
"Spread Your Wings"

Chapter Six
"Over Exposure"

Chapter Seven
"Henry's Indians"

Chapter Eight
"Coming Clean"

Chapter Nine
"On The Case"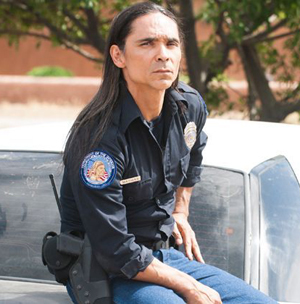 Chapter Ten
"Moving Forward"

Chapter Eleven
"Stepping Back"

Chapter Twelve
"Rampage"

Chapter Thirteen
"Everyone Wants Something"

Chapter Fourteen
"Reaching Out to Touch Someone"

Chapter Fifteen
"Lying Low"

Chapter Sixteen
"Home Fires"

Chapter Seventeen
"Listening"




"A Mann's World" Copyright © 1 July 2003 OLYMPIA50. All rights reserved.
This work may not be duplicated in any form (physical, electronic, audio, or otherwise) without the author's written permission. All applicable copyright laws apply. All individuals depicted are fictional with any resemblance to real persons being purely coincidental.