"Train Trip Trick"
by Rick Beck
A complete story in two chapters originally posted on Nifty 28 September 1998 (7,457 words)
Bobby got on in a small town in Illinois. He was carrying an oversized gym bag. He was dressed in what turned out to be college travel uniform. Bobby was a wrestler. I was dressed in my navy uniform because it got me a discount.
Young Adult
Drama
Sexual Situations
Proudly presented by The Tarheel Writer - On the Web since 24 February 2003. Celebrating 20 Years on the Internet!
Tarheel Home Page

Chapter One
"Train Trip"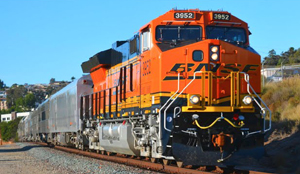 Chapter Two
"Making Your Connection"
Email the Author
More Rick Beck Short Stories
Rick Beck Home Page
"Train Trip Trick" Copyright © 10 October 2002 OLYMPIA50 All rights reserved.
This work may not be duplicated in any form (physical, electronic, audio, or otherwise) without the author's written permission. All applicable copyright laws apply. All individuals depicted are fictional with any resemblance to real persons being purely coincidental.