Youth Resources
Websites with information for GLBTQ+ Youth

Here are resource websites for gay, lesbian, bisexual, transexual and questioning youth. You'll find a wealth of information here. So go ahead and explore.



The Tarheel Writer - On the Web since 24 February 2003. Celebrating 20 Years on the Internet!
Tarheel Home Page


* It is estimated that in the U.S., a teen takes their own life every 5 hours because they are gay, bisexual, transgender, or lesbian and cannot deal with the added stresses that society puts upon them.
* Several studies have found that approximately 40% of homeless "street" teens self-identify as gay/lesbian yet there are relatively few resources specifically aimed at meeting their needs.
* Homeless GLBTQ teens face increased risk for a variety of health and emotional problems.
* GLBTQ youth are two to three times more likely to attempt suicide than non-gay teens, according to a 1989 U.S. Department of Health and Human Services study.
* The same study found that 30 percent of successful teen suicides are by gay or lesbian youths.
* GLBTQ youth are attacked at alarmingly high rates nationwide.
* Queer youth are more likely to be attacked physically.
* Queer youth are at increased risk for drug/alcohol problems and dropping out of school.
* An estimated 40% of street kids are lesbian or gay. These youth have either run away or been thrown out of their homes. Many get involved with prostitution and other abusive behaviors as a way of surviving.
* Many bisexual, gay and lesbian youth drop out of school due to harassment or low self-esteem, and fear of "being found out."
* Studies have found that more than 25% of gay and lesbian youth have severe drug and alcohol problems.
* Those who believe they don't know someone who is gay are more likely than those who do to reject equal rights for, and equal treatment of, GLBTQ people.
* Early exposure to diversity and sexuality issues helps to reduce prejudice and homophobia, including internalized homophobia which often leads to self-destructive behaviors.
* Teenagers and young adults are among the leading perpetrators of anti-gay violence.
SOURCE: lambdalegal.org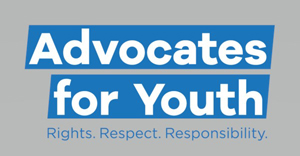 Advocates for Youth works alongside thousands of young people here in the U.S. and around the globe as they fight for sexual health, rights, and justice.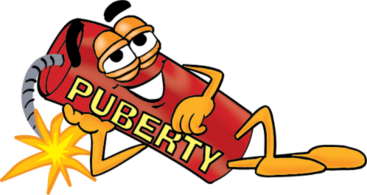 Everything you ever need to know about surviving puberty ... from masturbation to armpit hair ... this site covers it all.





The It Gets Better Project is a nonprofit organization with a mission to uplift, empower, and connect lesbian, gay, bisexual, transgender, and queer youth around the globe. Growing up isn't easy, especially when you are trying to affirm and assert your sexual orientation and/or gender identity. It can be a challenging and isolating process – but, the good news is, no one has to do it alone.





Inspiring and empowering LGBT youth by connecting them with successful LGBT professionals in their community.>br>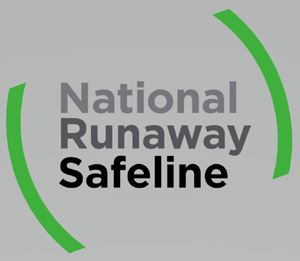 By calling 1-800-RUNAWAY (1-800-786-2929), you can connect with a trusted, compassionate person who will listen and help you create a plan to address your concerns. You can also visit their website National Runaway Safeline





This website is Washington State specific, but you can get information to help!
One of my best friend's son, James, at the age of 15, decided he could not stand being bullied at school anymore and killed himself. Yeah, killed himself. Ran a sword through his heart. He was bright, good looking, outgoing and seemingly without a care in the world. We went kayaking on the lake. The boy loved to swim and to talk. He would talk on and on about everything. You couldn't get him to shut up. He was so FULL of life. BUT, he chose to end it because he couldn't take the bullying anymore. This site gives you the opportunity to let someone know about being bullied. Someone that can help end it, and keep you from ending it yourself ... like James did.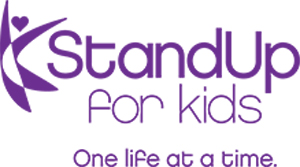 Stand Up For Kids serves unaccompanied homeless and at risk youth – and young parents with children of their own – up to their 25th birthday. Their ongoing mission is to end the cycle of youth homelessness. To do this, they have built four core programs in many of the cities where they operate in volunteer teams: Street Outreach, Outreach Centers, Mentoring, and Housing. Stand Up For Kids is quite proud of the fact that their volunteer teams build trust and become a consistent resource to stabilize and otherwise help those youth that the rest of society ignored.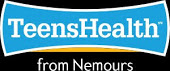 This link is to a page about bullies. There is a whole lot more information on this site as well.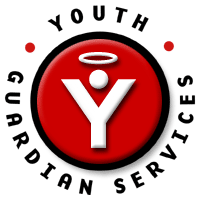 Youth Guardian Services is a youth-run, 501(c)(3) non-profit organization that provides support services on the Internet to gay, lesbian, bisexual, transgendered, questioning, and straight supportive youth.




Home Page | Authors | Stories by the Writer
Suggested Reading | Suggested Viewing |Links and Resources
Privacy Policy | Contact

All Site Content © 2003 - 2023 Tarheel Writer