The Gulf and the Horizon
Part Four of The Gulf Series
The Story of Ivan and Clay
by Rick Beck

Edited by Jerry
Always for David


Young Adult
Drama
Sexual Situations


Proudly presented by The Tarheel Writer - On the Web since 24 February 2003. Celebrating 20 Years on the Internet!
Tarheel Home Page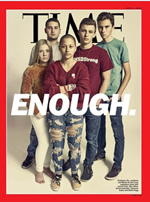 The Gulf series is dedicated to the young men and women of Marjory Stoneman Douglas High School, Parkland Florida. You are the tip of the spear piercing the shield the demagogues hide behind. Courage, with poise, while under fire, creates legend. Thanks for standing up to be counted.




Thank you Jerry for your contribution to the Gulf series, and for your years of making my stories easier to read. Without your astute observations, there may not have been Gulf 3, and now, Gulf 4 joins Gulf 1, 2 and 3.

This is and always will be, for David


Thanks,


Rick




Note: It is suggested the reader start with book one in order to immerse oneself in the entire experience.


Prologue
"The Horizon"

Chapter 1
"Things in Motion"

Chapter 2
"Minds Meeting"

Chapter 3
"Going, Going, Gone"

Chapter 4
"Francis Ford Coppola"

Chapter 5
"To Shoot"

Chapter 6
"Viewing"

Chapter 7
"To Dive"

Chapter 8
"To Go"

Chapter 9
"To Fly"

Chapter 10
"SF"

Chapter 11
"The Wilderness"

Chapter 12
"At Sea"

Chapter 13
"Engines Three & Four"

Chapter 14
"Seeing The Sea"

Chapter 15
"Pat Hand"

Chapter 16
"Power Gods"

Chapter 17
"The Wait"

Chapter 18
"Surfin USA"

Chapter 19
"Striking A Chord"

Chapter 20
"Back At The Cove"

Chapter 21
"Tangle"

Chapter 22
"Work-A-Day World"

Chapter 23
"Scorpion"

Chapter 24
"You Are My Sunshine"

Chapter 25
"Rejoinder"

Chapter 26
"It's About Time"

Chapter 27
"All Tangled Up"

Chapter 28
"Predators?"

Chapter 29
"Home Sweet Home"

Chapter 30
"Wrapping Up"

Chapter 31
"No Place Like Home"

Chapter 32
"I'm Home"

Chapter 33
"The Epilogue"



Rick Beck Home Page




"The Gulf and the Horizon" Copyright © OLYMPIA50 2022 All rights reserved.
This work may not be duplicated in any form (physical, electronic, audio, or otherwise) without the author's written permission. All applicable copyright laws apply. All individuals depicted are fictional with any resemblance to real persons being purely coincidental.
Presented on Tarheel Writer with the express permission of Rick Beck.