Neo

by Jevic
The Tarheel Writer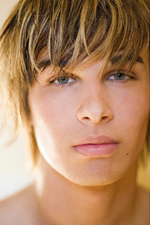 Drama
Explicit Sexual Situations
Rated X Explicit

Proudly presented by The Tarheel Writer - On the Web since 24 February 2003. Celebrating 20 Years on the Internet!
Tarheel Home Page


Neo works for his father in the landscaping business. He falls in love with Collier, son of a billionaire ... a la Prince and the Pauper. Their summer romance burns bright, but there are troubled waters ahead. Neo finds himself homeless and resorts to what street kids do. But there is a shining star in Neo's future. Aiden comes to Neo's rescue in more ways than one. This one drips in hot, steamy sex.


Chapter One
"Collier"

Chapter Two
"Aiden"

Chapter Three
"Chip and the Party"

Chapter Four
"Twelve Thousand Dollars"

Chapter Five
"Henry"

Chapter Six
"Models"

Chapter Seven
"Golden"

Chapter Eight
"Millionaires"

Chapter Nine
"Roxbury Academy"

Chapter Ten
"Grayson"

Chapter Eleven
"Our Bench"


Jevic's Story Page




Neo is Copyright © 2022-2023 by The Tarheel Writer.
This work may not be duplicated in any form – physical, electronic, audio, or otherwise – without the author's written permission.
All applicable copyright laws apply. All individuals depicted are fictional with any resemblance to real persons being purely coincidental.